Homeless Help & Support Cork (HHSC) is a non-profit voluntary organization, formed in February 2018 in response to the growing homelessness crisis within the environs of Cork City. We are a focused and driven group of volunteers who in a short space of time have appointed a board of trustees, registered with the CRO, purchased, insured & kitted out two dedicated vans. We also have been awarded Registered Charity Number (20204624) by Charities Regulatory Authority.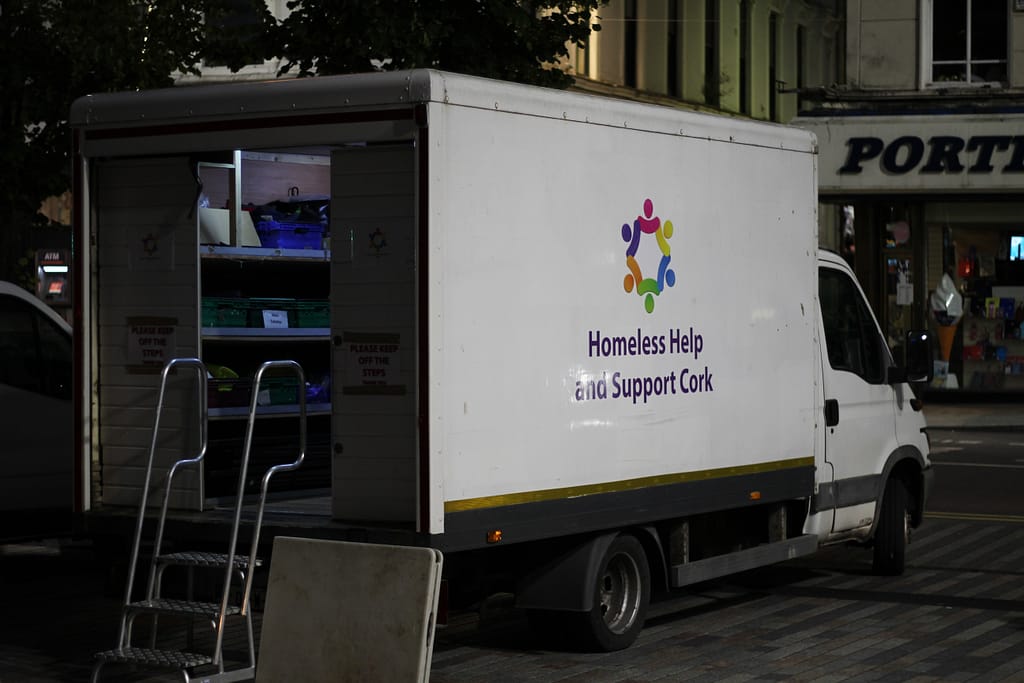 Homeless Help & Support Cork was established to provide direct support to individuals in the situation of homelessness, as well as emotional and counselling support to those at risk of/or sleeping rough. Our aim is to offer hope, dignity and respect to Cork's homeless population and to raise public awareness on the matter.
Each Tuesday (and every 2nd Friday), a group of our trustees and volunteers provide an outreach food & clothing programme on St Patrick's Street in Cork City. We currently have a large body of volunteers, who are Gardai vetted and 6 board members. We meet outside the Ulster Bank on St Patrick's Street at 8.30pm and from our temporary base we provide a soup kitchen, hygiene-packs, clothing, new underwear, socks, hats, gloves & sleeping bags as stock permits. On average we minimally assist between 60-80 individuals per night on our street runs. We have organised these regular community efforts to serve the increasing number of people sleeping rough. The majority of our beneficiaries do not know where their next meal is coming from, or if they will have shelter that evening.